-Engineering prototype boards
-Marketing demo boards
-ATE boards

-Medium volume production runs
Board level components are our specialty but we also provide top assembly parts.
888-548-8464 (888-KITTING)
520-822-1485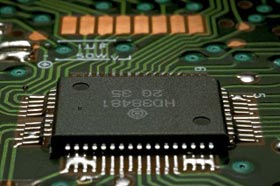 Be sure to check out our "Useful Info" for bits of practical wisdom given to engineers over the years.
Contact Information
Please, feel free to contact us with any questions you might have. Our office hours are Monday-Friday from 8:00 am to 5:00 pm (MST). Your comments and suggestions are also welcome.
E-mail address:
info@dbelltech.com (general inquiries),
service@dbelltech.com (customer service),
quote@dbelltech.com (quotes).
Mailing address:
Diamond Bell Technology, LLC
16433 W. Larkdale Street.
Tucson, AZ 85736

Phone:
1-888-548-8464 (1-888-KITTING) Toll-free
1-520-822-1485


Fax:
520-822-0034